TEI (NZ) LIMITED
AUSTRALASIAN AGENT FOR LDC & SIFCO PLATING SERVICES
TEI (NZ) Limited has the Australasian agency for the LDC & the Sifco Selective Electro Brush Plating repair services.  TEI(NZ) Limited offers the training, re-certification and also supply of the chemicals.
TEI have licence opportunities for various regions throughout New Zealand.  We are looking for interested parties who focus on quality and great customer service and want to own their own business.
Send an enquiry for more information and one of our team will be in touch with you soon.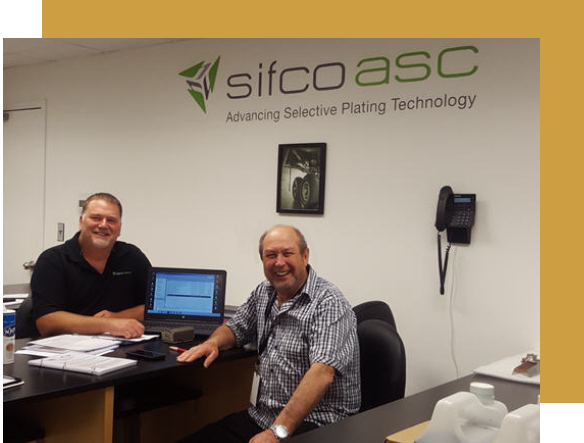 SELECTIVE PLATING EXPERTS OFFERING…
YEARS OF EXPERTISE AND INDUSTRY KNOWLEDGE
Founded in 1993, TEI provides specialist Selective Plating services for:
Industrial
Printing
Aerospace
Marine,
Heavy Plant
Manufacturing
Along with a range of other industries who demand a premium plating service.
We keep in close contact with our existing customers and continuously work towards making new customers a part of the TEI Customer Team.
We have won a variety of awards in the past and have been acknowledged for our expertise and industry knowledge. We focus on safety and quality policies, all of which we continuously strive to achieve excellence in.
TEI has a staff group that are Multi International and fit together as a fantastic team. For further enquiries regarding our electroplating products or electroplating services please call us on +64 7 543 1353 or email us.
‌

‌

‌ History
TEI was established in 1993
‌

‌

‌ International
Multi International staff group
‌

‌

‌ Safety
TEI, promotes workplace safety
‌

‌

‌ Selective Plating
Discover more about the process
WHAT OUR CLIENTS SAY…
TESTIMONIALS
Dave Kapluggin completes the Air New Zealand Selective Electro Brush plating training in Christchurch.

Thank you for the great Selective Electro Brush Plating Demonstration. We look forward to many more in the future!