LICENSEE TERRITORIES IN NEW ZEALAND
For Selective Electro Brush Plating Services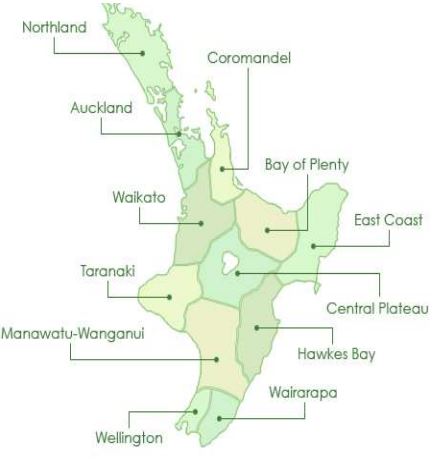 TEI (NZ) Limited has made some exciting changes in 2016 to assist their customers throughout New Zealand for the hands-on Selective Electro Brush Plating repair services.  TEI (NZ) Limited is the agency for the Sifco and LDC Selective Electro Brush Plating for the whole of Australasia.  We offer the training, re-certification and also supply of the chemicals.  After selling off the engineering workshop division in Tauranga at the end of 2015, we are now very proud to be launching our Selective Electro Brush Plating repair as Licensed Jobbing Shops around New Zealand.
The stand-alone jobbing shops are run independently of TEI by companies that have been trained and certified to carry out electroplating repairs.   These jobbing shops will be able to offer Onsite Selective Brush Plating Repairs or if preferred the repair can be completed at their workshop locations based around New Zealand.  This electroplating repair service is totally portable and can save money on downtime as the area is able to be repaired by hand on the specific place of damage rather than stripping the whole machine for an alternative repair option.
If you would like further information regarding the electroplating repair then please contact us on  info@teielectroplating.com or call us on 07 574 6577
TEI (NZ) Limited are well known and our clients are New Zealand wide, also covering the whole of Australasia. We have at present Jobbing Shops based in Christchurch, Auckland, North Auckland, Bay of Plenty & the Waikato.  We are still in the process of confirming the other centres around New Zealand.  TEI is very proud of the achievements made over the past 25 Years and feels very confident and excited about these changes.  Our customers will be better serviced and looked after with direct Jobbing Shops based in these centres rather than the repairs being serviced from one place in Tauranga.  This Jobbing Shop opportunity has never before been offered before.
If you would like further information on our electroplating services or opportunities still available for areas not yet serviced in New Zealand or Australia, then please do not hesitate to contact us on  info@teielectroplating.com or call us on 07 574 6577
Licensee Opportunites Available: Manawatu-Wanganui / Central Plateau / Hawkes Bay / Taranaki / Wellington – Wairarapa
Licensed Jobbing Shop Locations
Licensee Opportunites Available:
We're proud to be launching our Selective Electro Brush Plating repair job shops

[...]

Dave Kapluggin completes the Air New Zealand Selective Electro Brush plating training

[...]

TEI (NZ) Limited continues to train their international clients for Selective Electro

[...]
© 2018 TEI NZ Limited - All Rights Reserved